JDM Tsurikawa Kyoto Bamboo Edition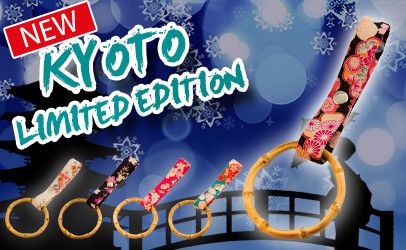 JDM Tsurikawa Kyoto Bamboo Edition
The "Kyoto Edition" is a Japanese handmade tsurikawa featuring a
 strap made of Nishijin-ori, traditional textile made in Kyoto, Japan. Very luxury textile which is commonly used at Japanese temple or traditional places.
The strap opens and closes using a snap button and doesn't require any tool to be installed.
Only few of each designs will be made so make sure to get the one you like before it's gone forever!
Made in Japan
Strength  ★✰✰✰✰
Style  ★★★★★
Rareness  ★★★★✰
IMPORTANT
Each model is hand created with extreme care and attention. Nevertheless, the cloth pattern and ring size and shape may vary between products.
Please note: The "Kyoto Limited Edition" is for decoration purpose only. Don't use it as safety handle.
PRODUCT DETAILS
Ring outside diameter: Approx. 10cm / 3.9"
Strap length: 16cm / 6.3"
Weight: 35g
Ring material: Bamboo
Strap material:Polyester, Rayon fablric
Snap button material: Steel

What is Tsurikawa?
Sushi, sumo and samurais... Japan in a nut shell right? Well, the country of the rising sun is a bit more than that! And tsurikawas are without a doubt a part of our rich culture…
Stolen from trains by local young gangsters, also known as bosozoku, the tsurikawas were originally attached to the inside of cars so passengers could slide their wrist through the ring and safely hang their body outside the window.
They quickly became the symbol of reckless youth/bosozoku started to attach them outside heavily modified bikes and cars to show rebellion and disrespect to authority. Nowadays, hardcore Japanese car enthusiasts are still flaunting them to express their freedom.
It's your turn to uphold the tradition!
Reviews
Featured Products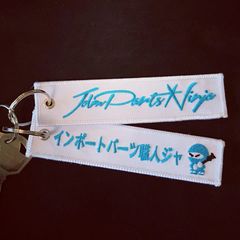 JDM Parts Ninja Bomber Tags
$10.00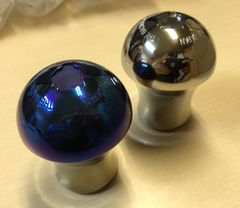 Tommykaira Titan Baby Shift Knob