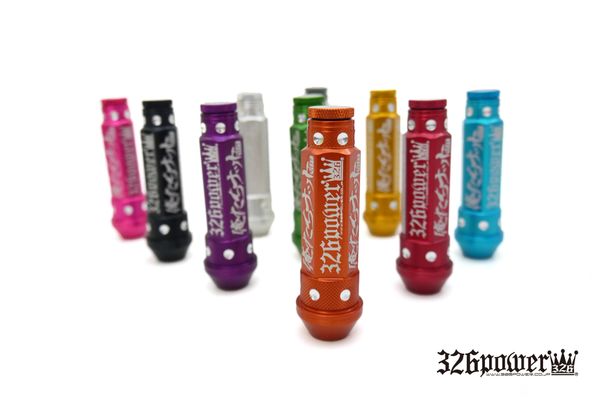 326 Power Lug Nuts
326POWER LUG NUTS ARE MADE WITH LIGHTWEIGHT ALUMINUM
NOW including a free set of "crown" end caps.
There are 2 pitches, several colours & 4 different lengths...
Pitch: 1.25 or 1.50
Colours: Pink, Gold, Purple, Red, Green, Orange, Light Blue, Champagne Gold, Black, Bronze, Gun Metal, Silver
Sizes: SUPER SMALL 3.5cm (1.4"), SMALL 5cm (2"), MEDIUM 7cm (2-7/8"), AND LARGE 9cm (3-5/8").

IMPORTANT: 
THE USE OF AN IMPACT WRENCH COULD RESULT IN SCRATCHES ON THE LUG NUTS AND IS NOT RECOMMENDED. PLEASE MAKE SURE TO TORQUE THE LUG NUTS ACCORDING TO THE MANUFACTURER'S SUGGESTION.
Reviews
Featured Products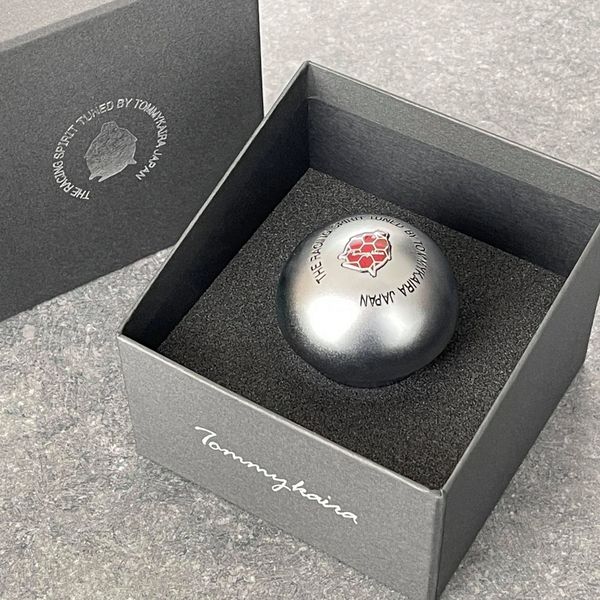 Tommykaira Hebi Bebi Shift Knob
$335.00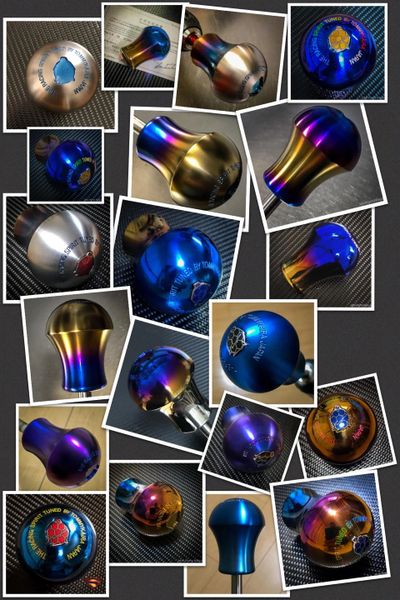 Tommykaira Titan Bebi Shift Knob
$499.00